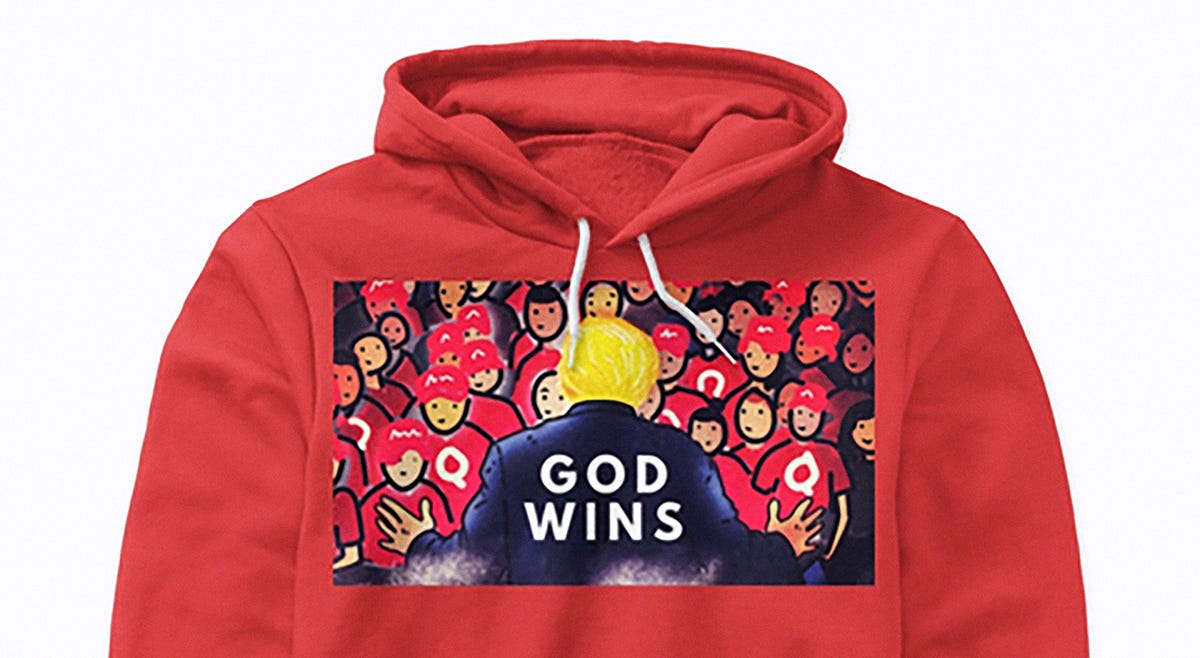 People have asked me to sell my art online since I started drawing on twitter nearly 16 months ago. Never felt right because passion propels my work for this movement.
But what if I could turn the art into wearable, mailable, hangable symbols to spread our shared values. And what if funds generated were used to help get POTUS reelected? Consider the following an experiment.
Starting tomorrow I'm dropping my first supply of four limited-edition items around a keystone illustration: "God Wins"
Premium pullover hoodie

Premium tri-blend t-shirt

Glossy die cut stickers

24" x 18" poster print
Here's your sneak peak link: EKO Supply
Each item is manufactured in the USA, produced in the great state of Kentucky, and accordingly priced for value. After costs, proceeds go directly to the official Trump 2020 campaign, and I'll post screenshots of completed donations.
This first supply will only be available for seven days, at which point it will be retired in preparation for the next drop. Doing so helps focus on each piece, to build momentum between now and Election Day next November.
So if you've wanted to support my work, now is the time to check out and share the link to the supply store: teespring.com/stores/ekotoons
WWG1WGA!
P.S. If you've made it this far, I want to hook you up with an extra 11% discount as thanks for being a subscriber.
Just enter DOJ11 at checkout, in honor of the forthcoming IG report ;)