The heavens proclaim the glory of God

The skies display his craftsmanship

Psalm 19:1
---
Growing up I loved to draw. I drew pictures to express myself, filling shoeboxes with Crayola'd characters in exotic locales. But like many young dreamers my creative expression atrophied with age.
And by 3rd Grade I'd convinced myself that only famous, professionally-trained artists drew pictures. And I was no professional—at least not according to people in my life.
So from age 8 to 30, I did not draw. 22 years avoiding what I loved. And for awhile, that was okay. Because I grew up, traveled the world, built a career, and started a family.
Then came Q—and in an instant my sense of what's possible changed forever.
After lurking on the Chans and Twitter for nearly a year, I figured that if I were ever going to start drawing again, now would be the time.
So on August 10, 2018—a year ago today—I began to draw.
This time around, rather than trying to express myself, I wanted to express the beautiful diversity of souls driving this movement.
And as my personal style began to form—inspired by Tintin, Precious Moments, and old newspaper strips like Little Orphan Annie, confidence grew.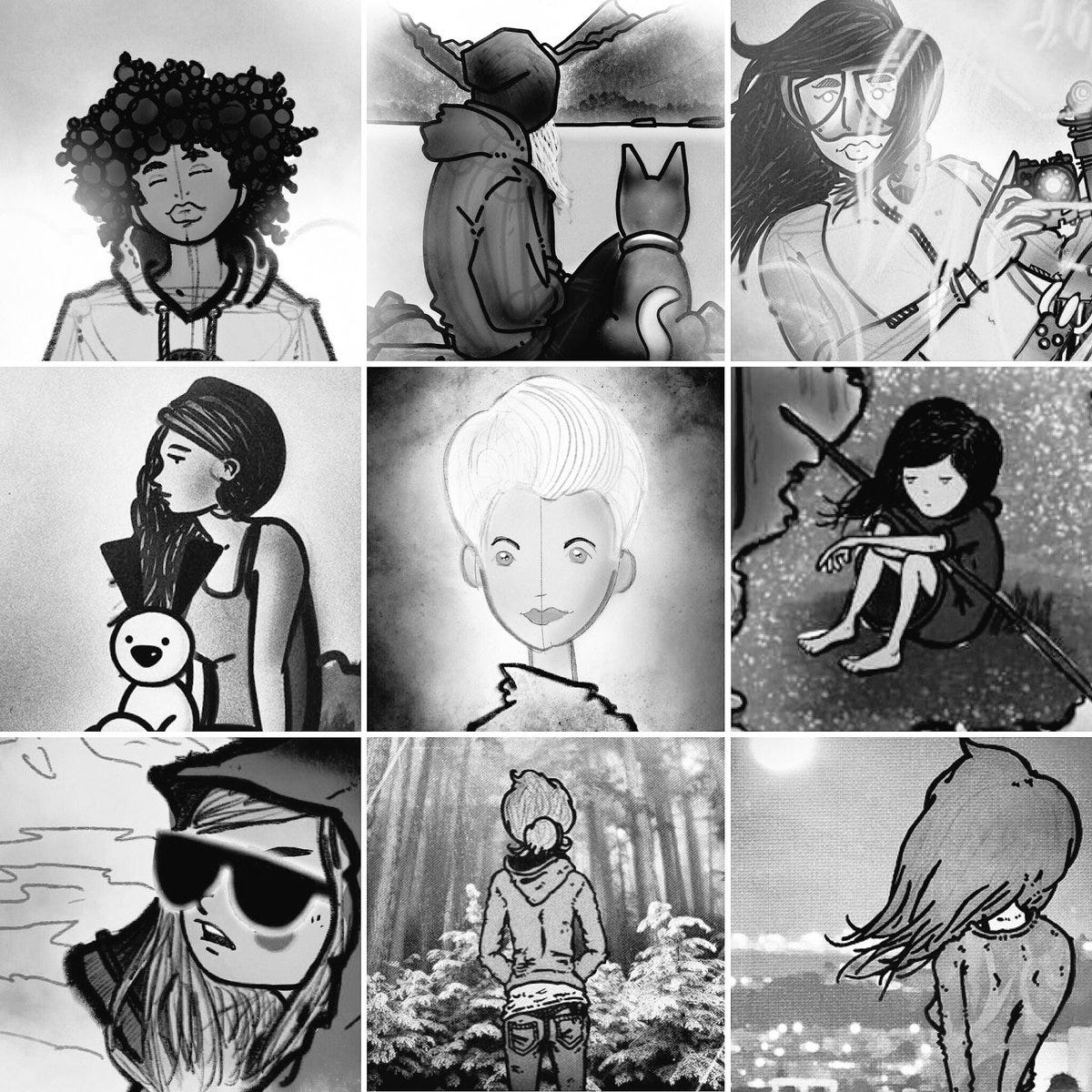 Now as I begin my second year here, 500 drawings later, surrounded by incredible frens who share my deepest interests + values, I know there is so much more I must do.
Especially on a day like today, in which we remind ourselves that it is always darkest before dawn.. that heroes always make a comeback.. that God always wins.
It is when America endures its worst hours that we patriots shine brightest. And to that end, from here on, I will focus my art around someone we all know—LIL PUP.
Because lil pup is my lens through which I see the world, reminding me to see the very best in people, to increase my capacity for love, to share my gratitude to God.
While I teased a number of silly ideas over the past year, toonletters are most feasible. And together we can figure out what "twitter-strips" about a patriotic dog looks like.
Lastly, I want to thank you for being here. Never forget the contribution you make.
May we continue to grow on this journey together… 👊